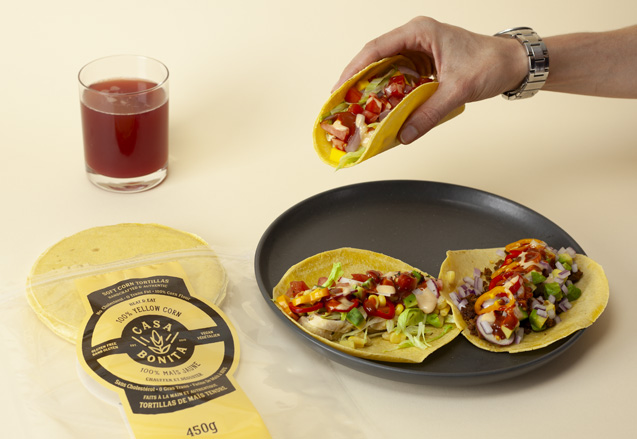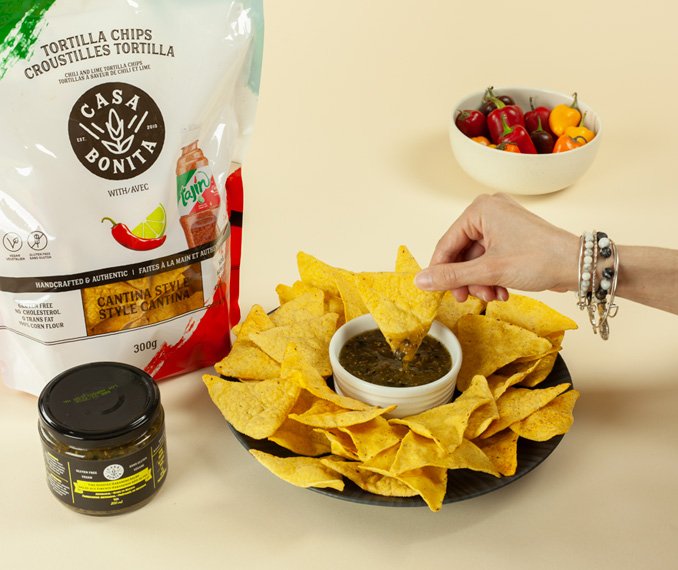 Casa Bonita Foods was founded in 2016 in Toronto, Canada with the sole objective of providing Canadians with authentic Mexican flavours in the form of Soft Corn Tortillas and Corn Tortillas Chips. We thrive in offering products of quality following the recipes that our families in Mexico had been using for generations and only using top quality ingredients.
Every time we went to a Mexican restaurant we heard the same complaint from customers and restaurant owners over and over, "every time a taco was folded it would break and all the contents would spill in the plate" and also that "tortilla chips felt very commercial."
With this feedback, we embark on a crusade to make the perfect tortilla that will hold every time a taco is made and to offer a crispy corn tortilla that will remind you of Mexico at every bite.
Let our corn tortillas and tortilla chips make your Casa a Casa Bonita.
For the latest updates about our company, please visit our Blog.
Food Safety Certifications
Casa Bonita Foods manufacturing facilities meet the highest production standards.